Salem Football Stadium is implementing a clear bag policy for all events effective August 7, 2023. This will apply to all fans and students coming to games for both ALMS and SHS.
This doesn't apply to the athletes, bands, or cheerleaders who enter through the fieldhouse gate prior to the start of the game.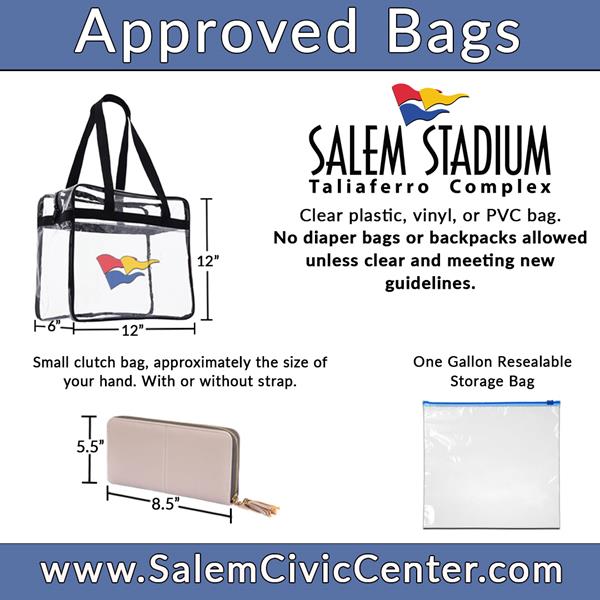 New Athletics Regulations
ALL STUDENTS MUST HAVE A SIGNED:
VHSL physical BEFORE they can try out for a sport
Drug Pledge Card
Concussion Policy Card
Athletics passes will be available for the following groups:
Senior Citizen Full Year Pass – $10 (age 60 & older)
Adult Full Year Pass – $45
Student Full Year Pass – $15
Adult Single Season Pass – $25
Student Single Season Pass – $10
Passes may be purchased in the Main Office of ALMS from Mrs. Candy Mowbray.